Year 6 Residential Trip
The Year 6 annual school journey will be from the 24th - 26th June 2024. The children will be travelling by coach from Alexis Street to the PGL centre at Marchants Hill, Surrey. If you follow the school on Instagram you will know how much fun the previous Year 6's have experienced, taking part in the many activities on offer.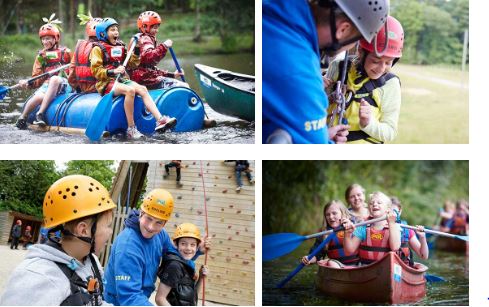 The total cost of the trip to parents/carers is £250 which has been heavily subsidised by the school. This will include travel, accommodation, meals and activities. Payment will be divided into a non-returnable deposit to secure a place, followed by nine monthly amounts.
The deposit of £25 must be paid to secure a place for your child and allow us to make the necessary bookings. All payments are via our SchoolsBuddy account. This will enable you to see your record of payments. In order for you to pay the £250 in 10 equal payments, we have created a fictitious 10 day event, each day priced at £25. Logon to SchoolsBuddy and pay for the first day's event, this consitutes the deposit for the trip and secures your child's place. You have the freedom to pay as many of the instalments whenever you want but a minimum of one instalment of £25 must be made each month. The total cost of the trip needs to have been paid before the trip takes place.
If you don't have a logon to SchoolsBuddy, contact the office who can generate an invitation for you. Download the SchoolsBuddy app. This can be done, either for Android devices here or for Apple devices here. Alternatively, you can log in through your browser to SchoolsBuddy here.
Once you have successfully registered and set your password, you can log on, as shown in the short screenshot demonstration below which shows what you should see and how to pay your first instalment of £25 before the deadline of Friday 29th September.
If you have any queries, email office@st-james.southwark.sch.uk or contact Miss Fox who will be able to assist you.