Year 6 Residential Trip
The Year 6 annual school journey will be from the 26th - 28th June 2023. The children will be travelling by coach from Alexis Street to the PGL centre at Marchants Hill, Surrey. If you follow the school on Instagram you will know how much fun the previous Year 6's have experienced, taking part in the many activities on offer.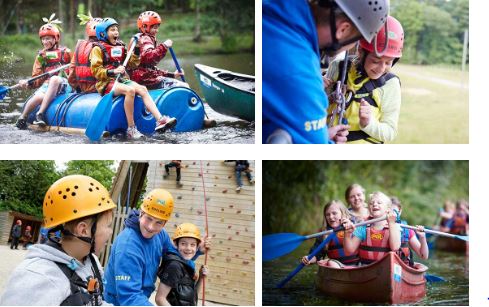 The total cost of the trip to parents/carers is £220 which has been heavily subsidised by the school. This will include travel, accommodation, meals and activities. Payment will be divided into a one-off, non-returnable deposit followed by nine monthly amounts.
The deposit of £40 must be paid to secure a place for your child and allow us to make the necessary bookings. We will be collecting payment via our SchoolsBuddy account. This will enable you to see your record of payments and allow us to release a new payment request through the app.
You have already been emailed an invitation to register with SchoolsBuddy and encouraged to download their app. This can be done, either for Android devices here or for Apple devices here. Alternatively, you can log in through your browser to SchoolsBuddy here. Remember to allow notifications for the app on your device to help remind you when each monthly payment is due.
Once you have successfully registered and set your password, you can log on, as shown in the short screenshot demonstration below which shows what you should see and how to pay your first instalment of £40 before the deadline of Friday 30th September.
If you have any queries, email office@st-james.southwark.sch.uk where someone will be able to assist you.