Music and Performing Arts
Welcome to the Music and Performing Arts page.
Music.
We, at St James, are proud to say that every child in our school learns a musical instrument. At Key Stage 1, the children learn how to play the recorder by their class teacher and learn a range of simple songs, which they can play individually or as an ensemble. At Key Stage 2, the children learn how to play the violin by an expert violinist from Stretto Music. The children partake in lessons every Friday. Not only do they learn how to play the violin, but they learn a range of knowledge about musical concepts and staff notation. The children perform what they have learnt at the end of the academic year to their family and friends.

At the bottom of this page, there are some resources that the children have been learning during their violin lessons. There is also some of the music the children have been learning and will practise in their sessions.
Performing Arts.
At St James, we are lucky to have our own Performing Arts teacher, which means children have weekly Performing Arts Lesson. Through Performing Arts, children learn how to perform, using their voices, bodies and facial expressions. They learn a range of songs and dances, and children are able to showcase these, numerous times a year, to parents and carers at the Christmas concerts and bespoke St James shows. We are also very lucky to be able to perform throughout the year at various locations across London, including Southwark Cathedral.
Look at our instagram for more videos and photos of our performing.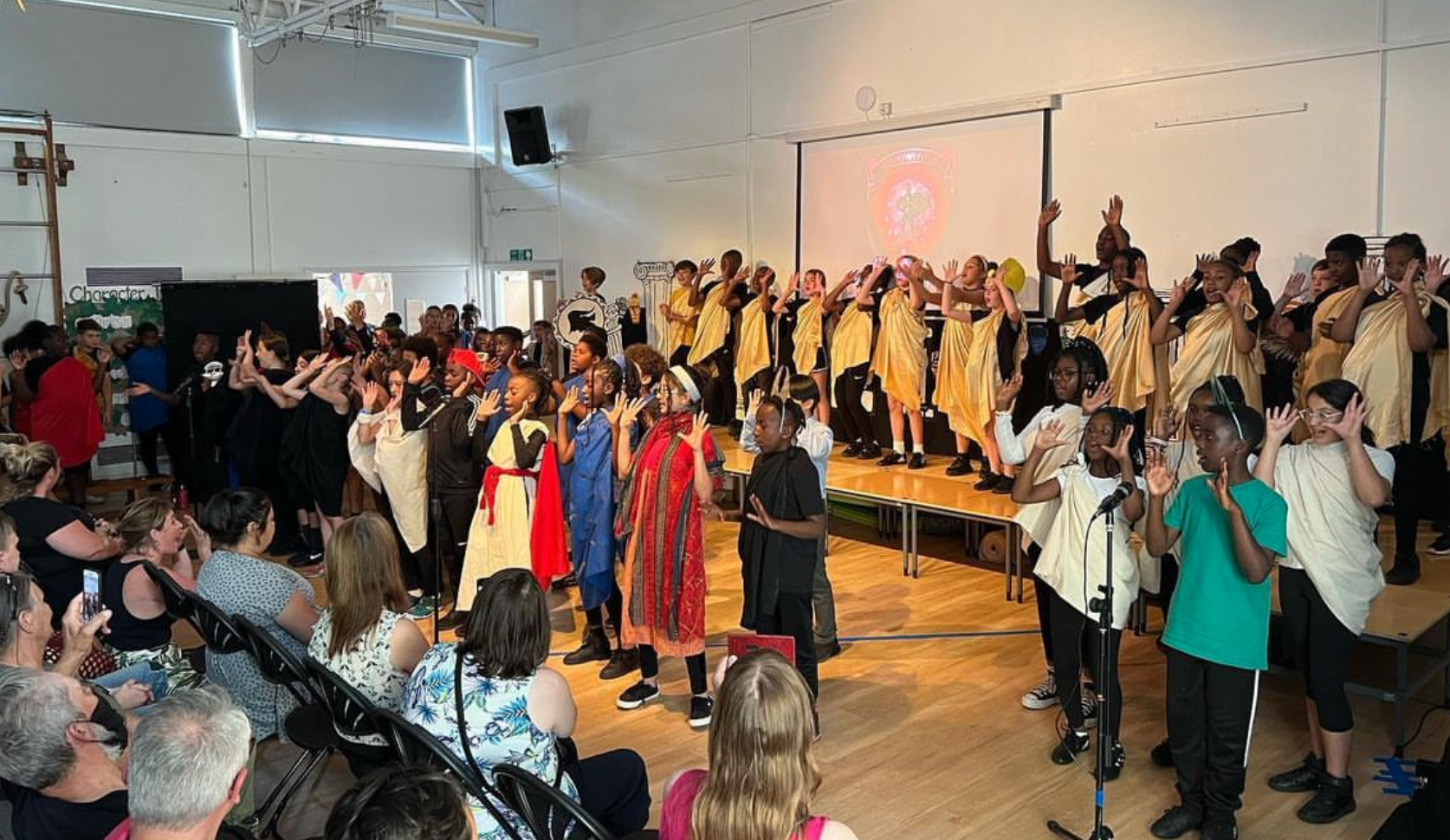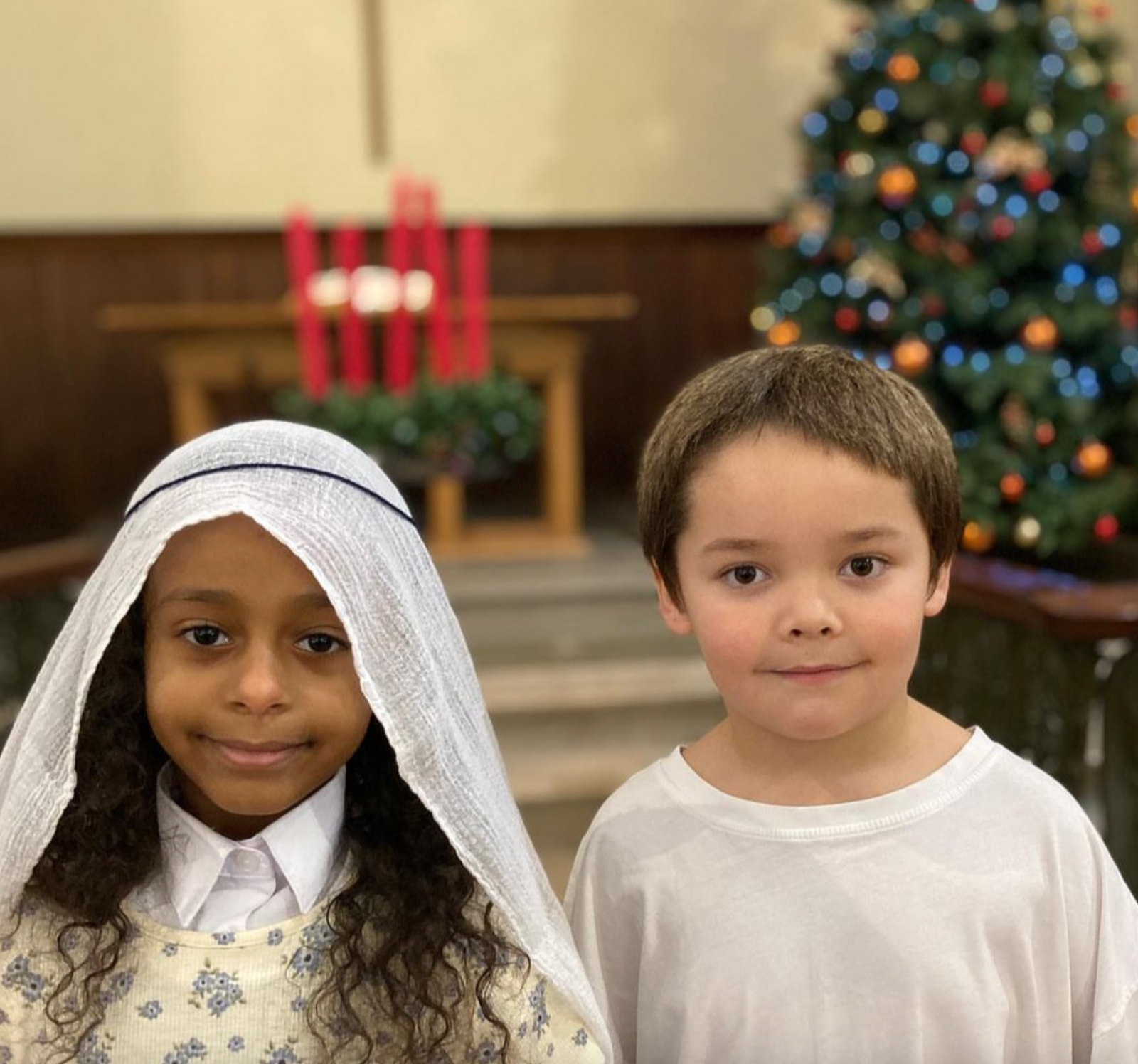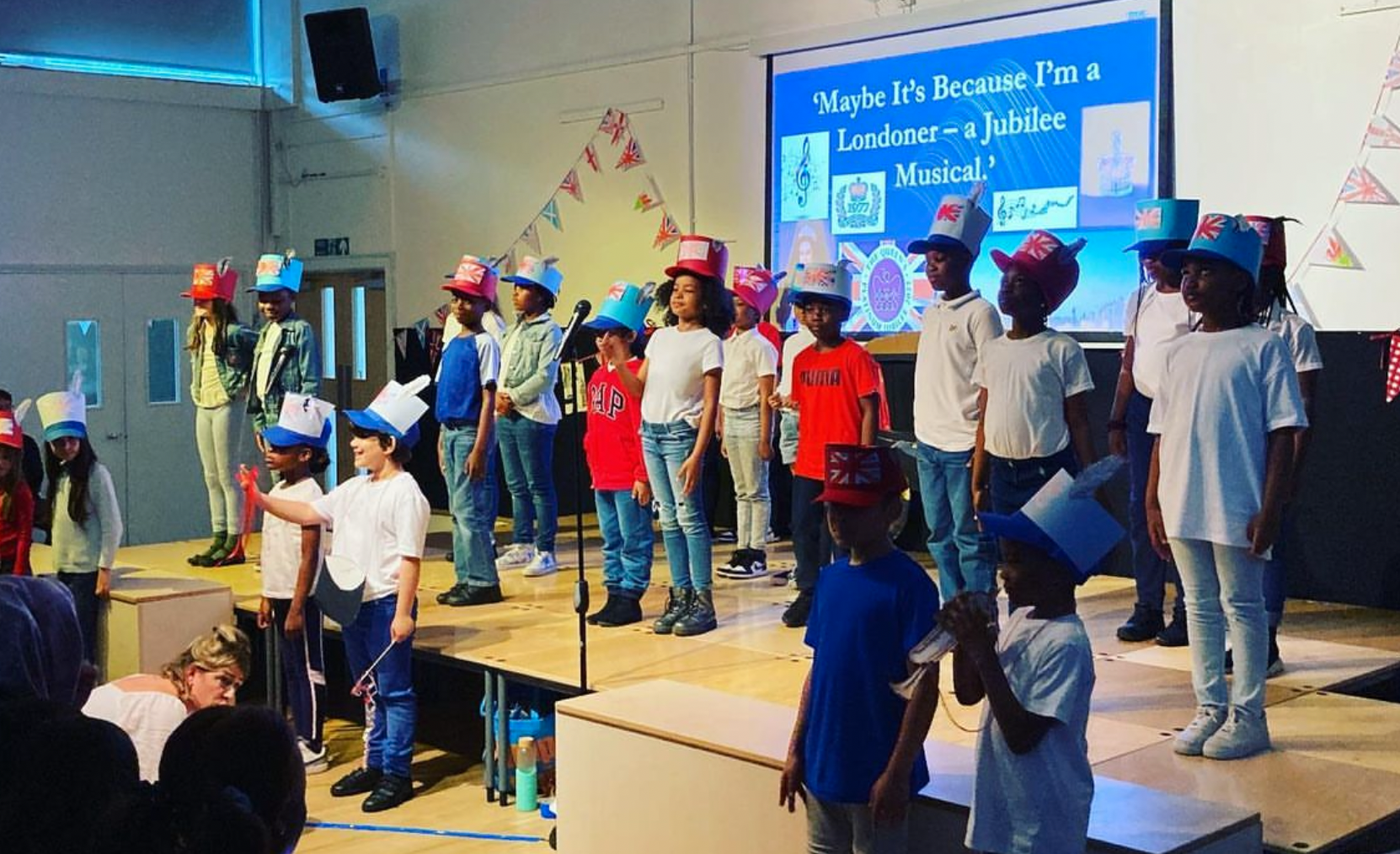 St James has its very own dance and drama studio, where children are able to learn how to perform. Children also learn about the history of music, including Black History month, about a range of artists and composers and also learn a range of musical concepts. All this learning takes place in our music classroom, which is attached to our dance and drama studio.
Workshops and Music Opportunities.
At St James, children enjoy participating in a wide variety of drama workshops, storytelling and musical opportunities. They are able to share their knowledge that is learnt in our music and performing arts lessons during these experiences.


Past Performances:
Now, Ladies and Gentlemen, boys and girls -
Settle back in your seat and dim the lights as the curtains rise;
The shows are about to begin!