History
Learning history at St James', pupils gain a coherent knowledge and understanding of Britain's past and that of the wider world. We aim to inspire pupils' curiosity to know more about the past. Children are encouraged to ask perceptive questions, think critically, weigh evidence, sift arguments, develop perspective and interrogate ideas by making judgements.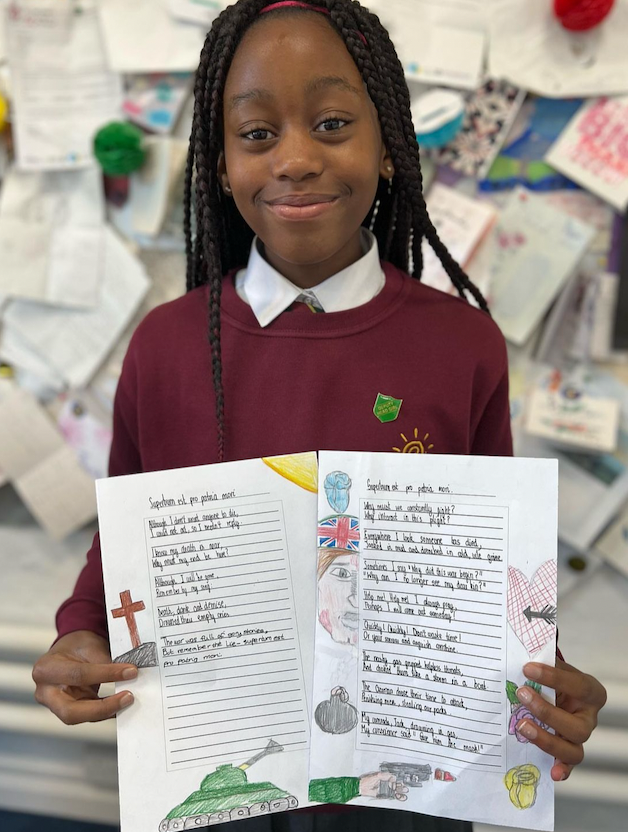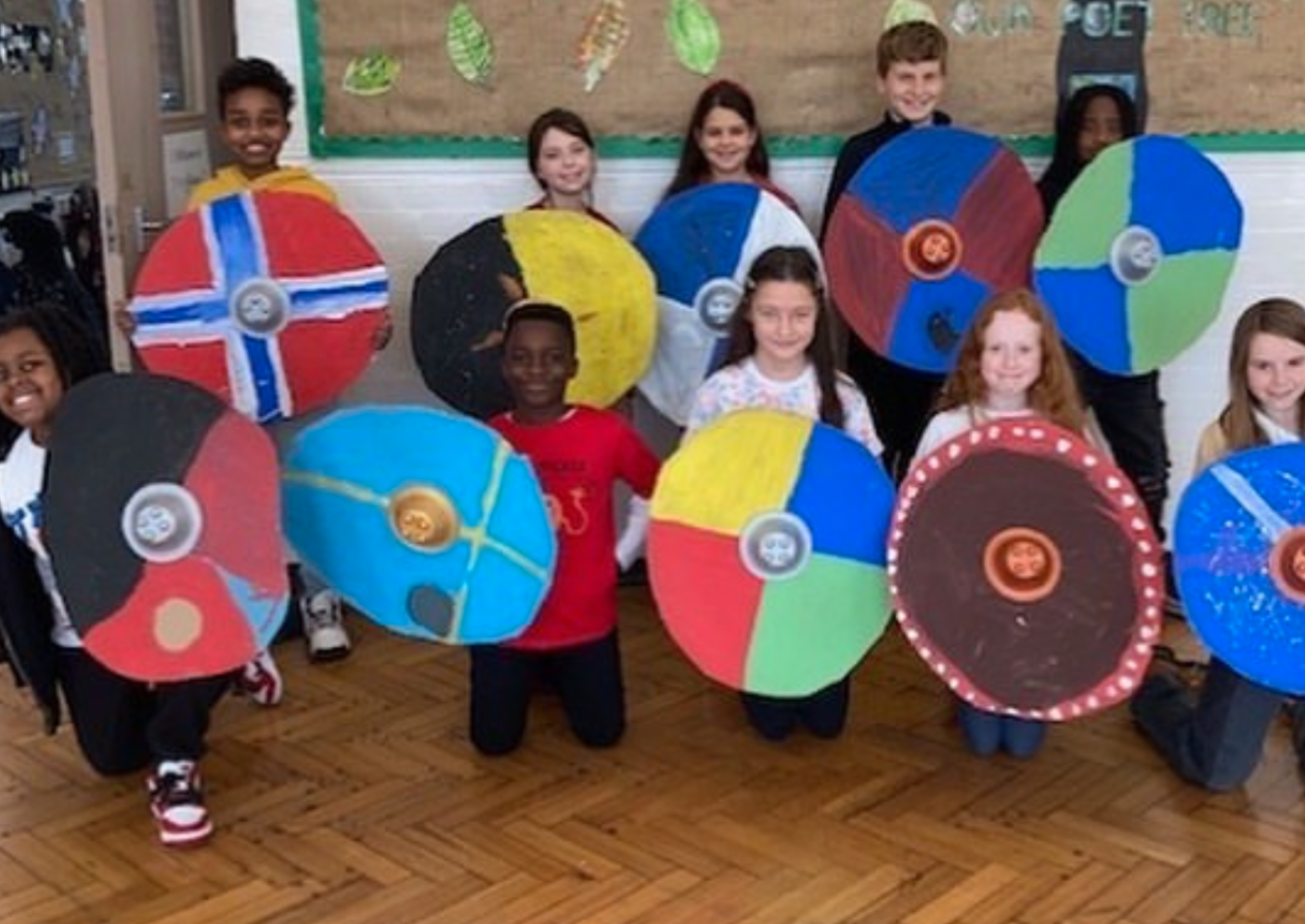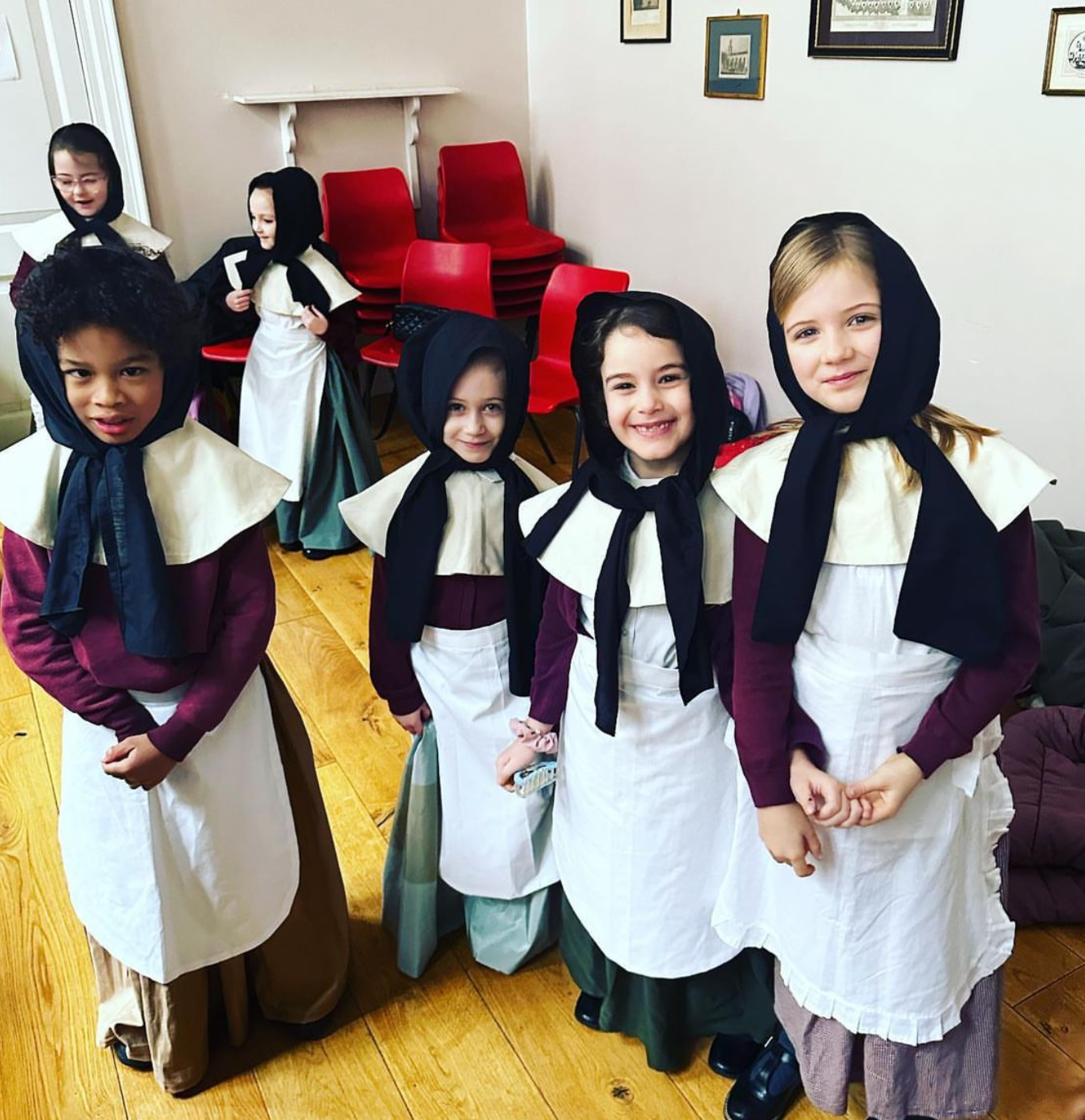 These skills help pupils to understand the complexity of people's lives, the process of change, the diversity of societies and relationships between different groups, as well as their own identity and the challenges of their time.
Below outlines the knowledge covered for each year group, as well as the key skills, which are taught through these topics.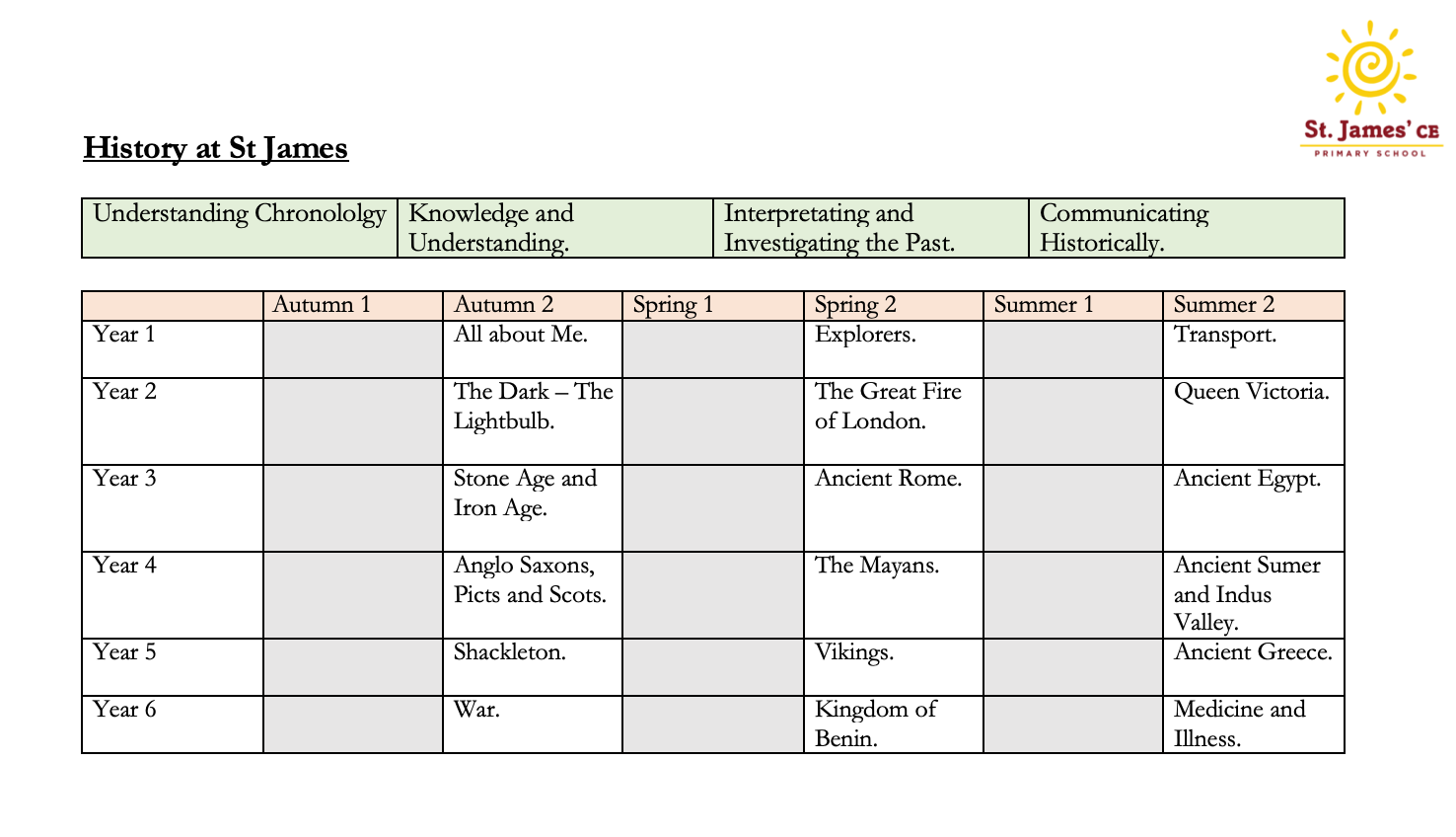 To enhance the children's learning and to see sources in real life, many classes attend museums and workshops as well as have History trips within London.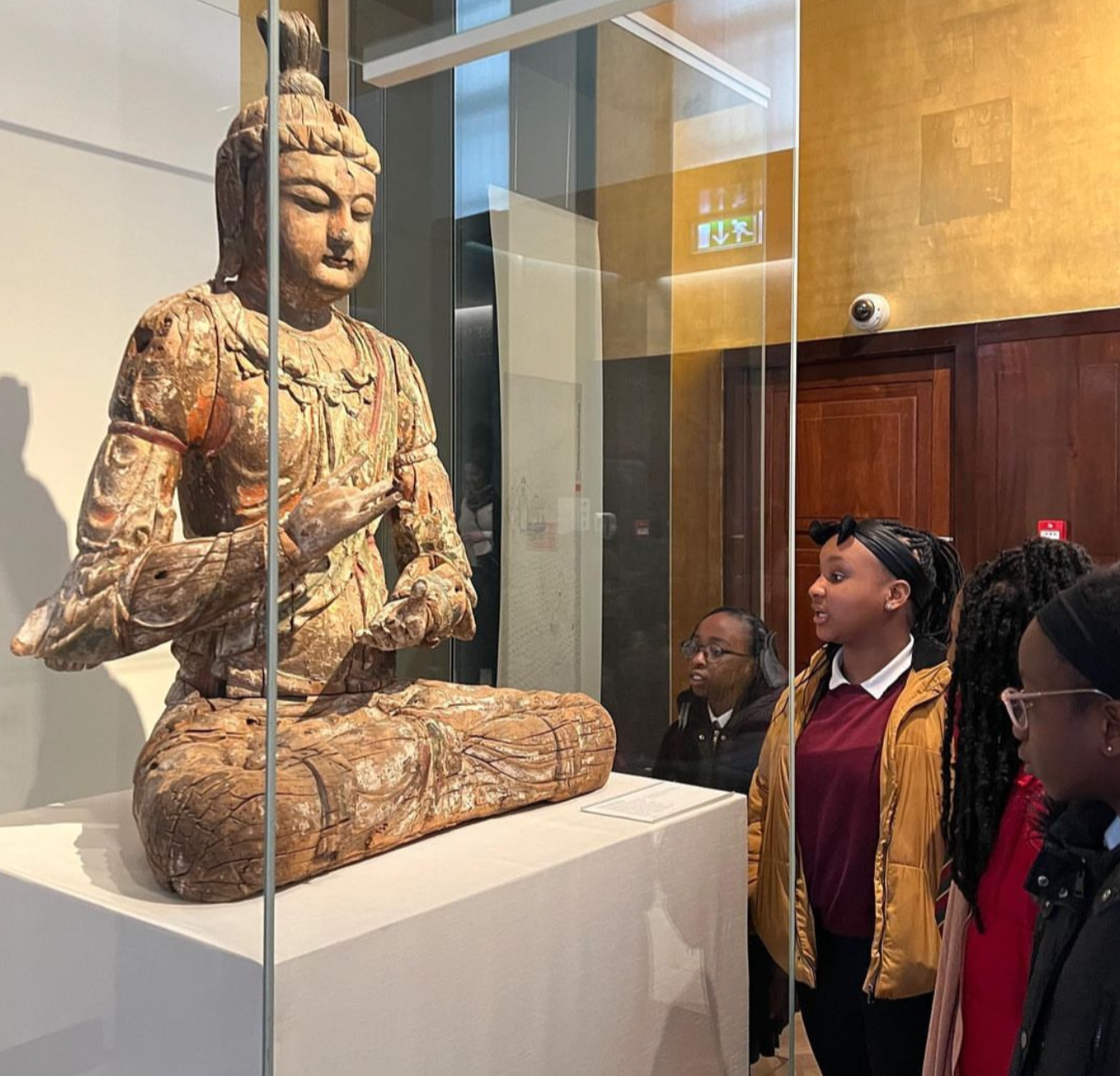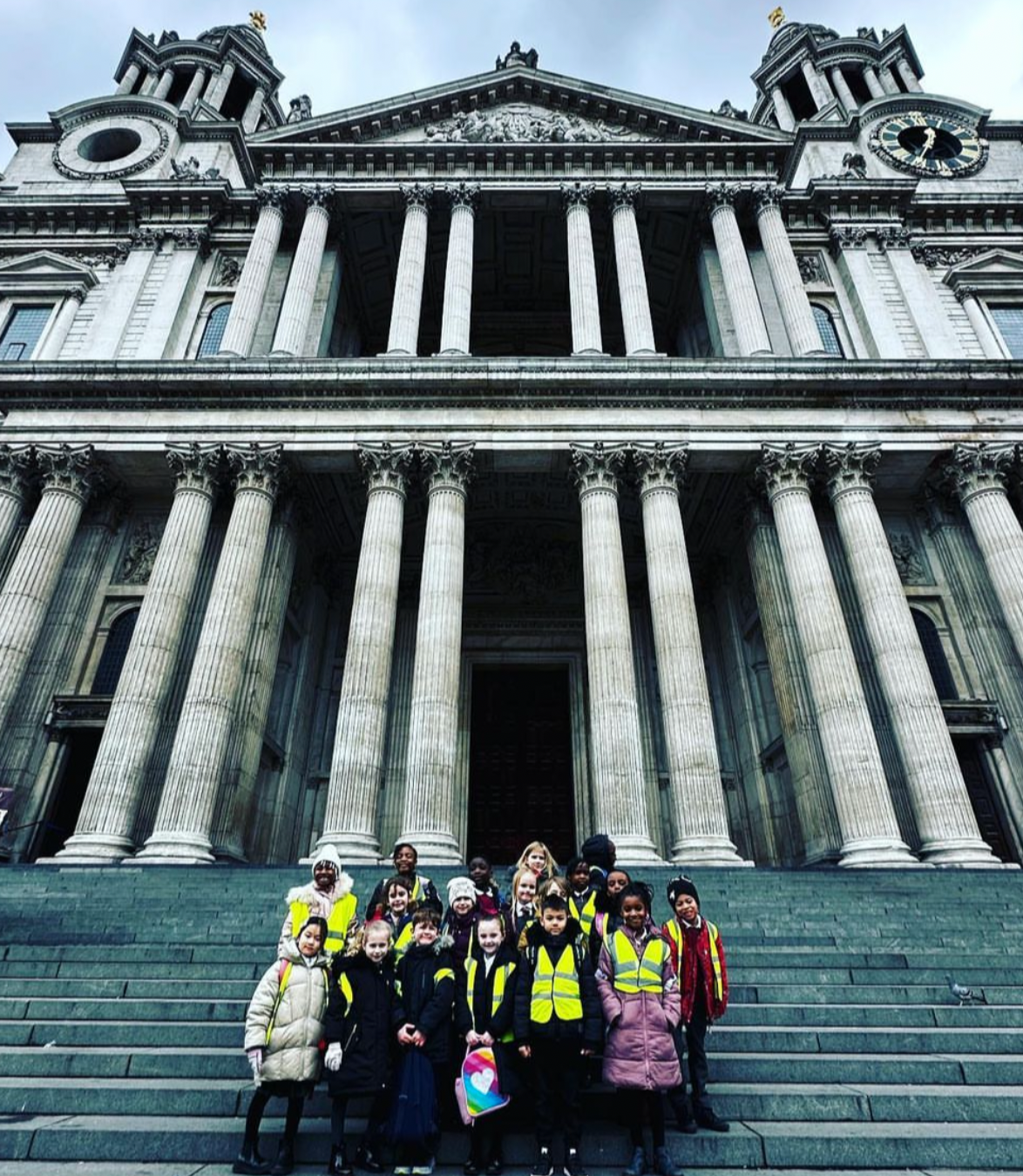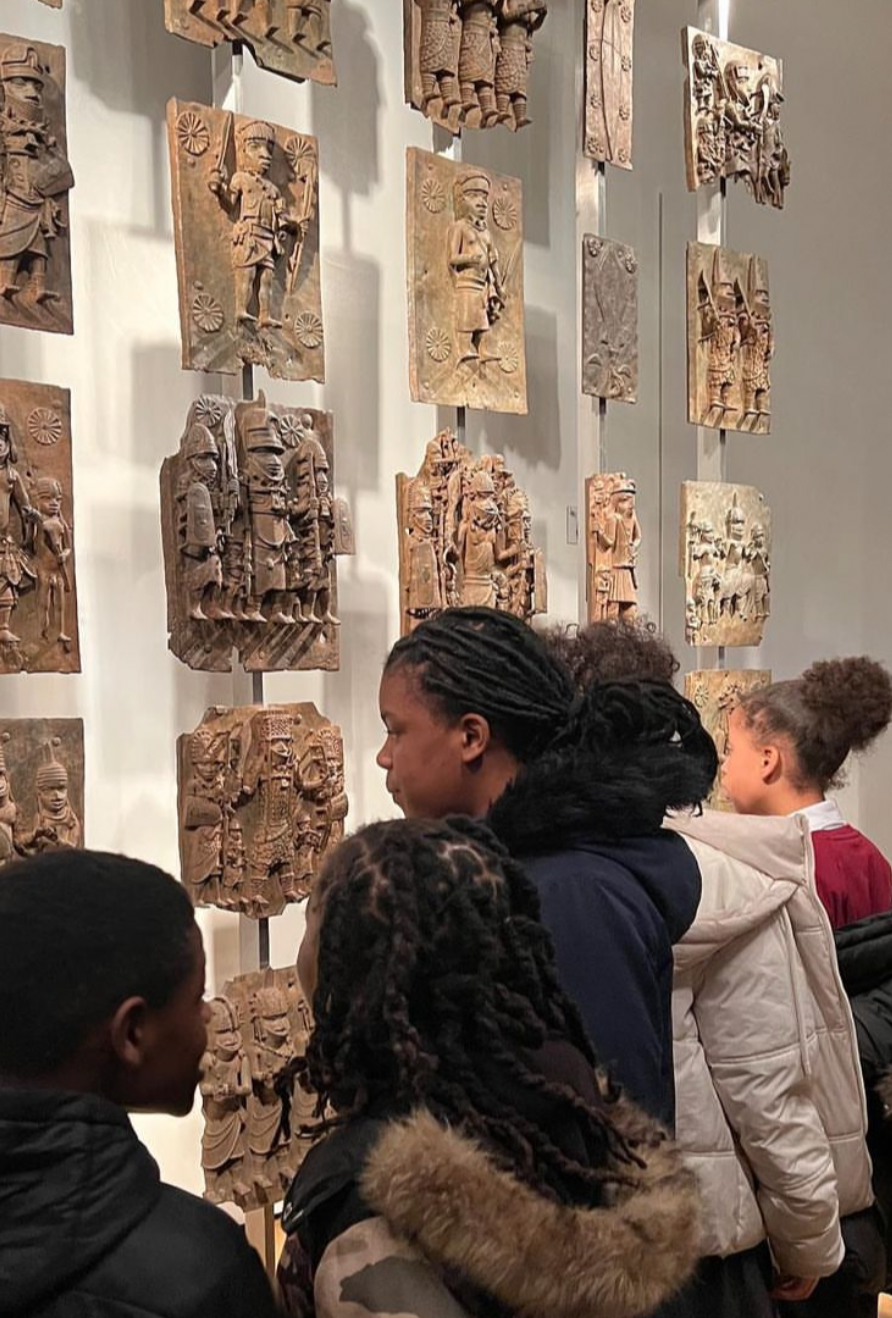 If you would like to complete a home project on your current topic, it would be warmly welcomed by your teachers. You can use some of the links below to help.
History Links:
http://www.bbc.co.uk/history/forkids/
https://www.bbc.co.uk/bitesize/this-terms-topics
www.natgeokids.com
www.historyforkids.net
www.teachinghistory100.org
https://www.dkfindout.com/uk/history/
https://www.education.com/activity/history/