Art and Design & Technology
At St James' we have a truly Creative Curriculum, this covers all areas of the arts, crafts and design.
We aims to ensure that all pupils:
Produce imaginative and creative work, exploring their ideas and recording their experiences
Become proficient in drawing, painting, sculpture and other art, craft and design techniques such as dance and drama
Evaluate and analyse creative works using the language of art, craft and design
Know about great artists, craft makers and designers, and understand the historical and cultural development of their art forms.
'Tropical Storm' painted by Henri Rousseau,
which hangs in London's National Gallery.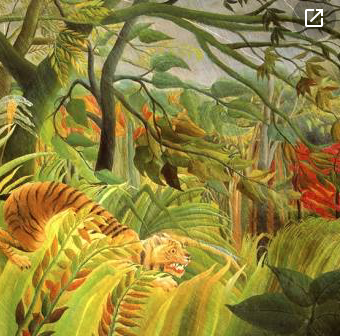 Here are some exciting art resources online for you to explore and some links to projects below.
http://www.primaryresources.co.uk/dandt/dandt.htm​ This one is great as there are a wide range of activities the children can do, such as making food and drink, making musical instruments, making bridges etc.