Free Digital Awareness session for parents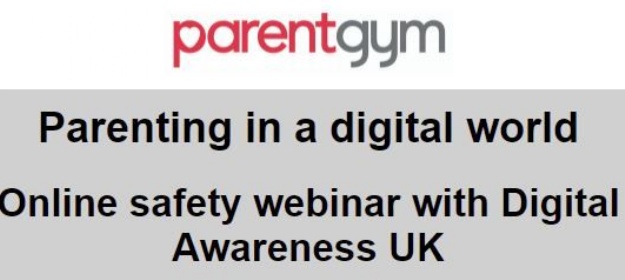 Our friends at ParentGym have sent us news of an online session on Tuesday 25th January from 5 - 6pm, free to all our parents and run by Digital Awareness UK.
Topics covered will include major trends in how young people are using apps and games, critical digital issues and practical steps you can take to protect your children from online risk and to encourage happy and healthy tech habits. There will also be plenty of time to ask questions about any concerns you may have in the home around online safety. The full flyer of details is attached below.
Here's a short video about how the webinar will work: https://www.youtube.com/watch?v=w0rWXmuKIIY