Welcome to Year 1
The Department for Education have issued free resources called 'Letters and Sounds for home and school" which will available from 27th April. A guidance film for parents to explain the basics of Phonics and how parents can support their child is below and a full letter explaining use of the resource is attached at the bottom of this page.
A new lesson will be uploaded Monday to Friday at the times below during the summer term, click here to view them now.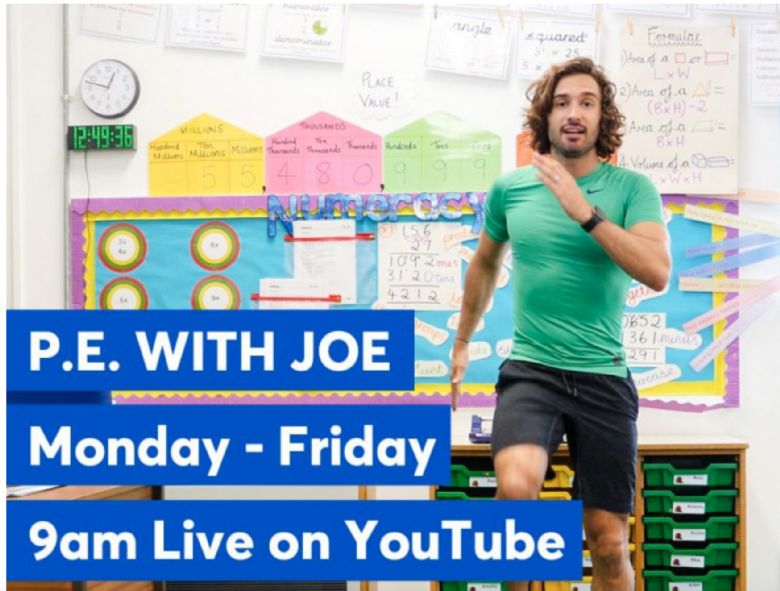 Click the link for Joe Wicks who will
guide you through a daily PE lesson at 9am.
Dear Year 1 Parents
1. Each day there will be a maths, a literacy and a foundation subject activity uploaded onto the Busy Things website. Please login using LGFL and look for 'Assigned by Miss Barnes & Miss Gogarty': https://www.busythings.co.uk/lgfl-login/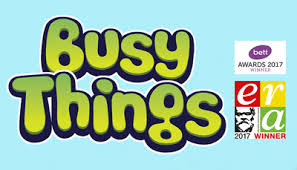 2. Each week we will upload a task onto J2E. You can also find the first 5 levels to Rainbow Maths on J2E. Every Monday, we will also upload spellings for the week. They can practise these as normal and do their own spelling test on the Friday as we know how much they love their spelling and rainbow maths tests.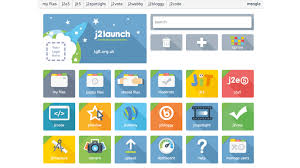 3. Please encourage children to write in their diaries each day describing what they have been up to or write a story. Reading each day is also very much encouraged. Here's a great website for if you have run out of reading books: https://www.oxfordowl.co.uk/for-home/find-a-book/library-page/
4. Please continue to use the links below for educational games.
Please feel free to email office@st-james.southwark.sch.uk with any questions.
Happy home learning!
27th March 2020
Dear Year 1 Parents,
Hope you are all well and keeping safe during this time.
Hope you have all managed to do some home-learning with the workbooks that were sent out last week. Just a reminder of the links on the school websites to lots of amazing educational websites: https://www.stjamesschoolbermondsey.com/page/?title=Welcome+to+Year+1&pid=30
In Year 1, we have found that J2E is not really age appropriate and quite hard to access. Instead I will be uploading work onto the LGFL Busy Things website. I will upload one Literacy, one Maths and one foundation subject task/worksheet each day. To log in, please use your lgfl login that has been sent home to you. Please look out for 'Assigned by: Miss Barnes'. Here is a link to the website: https://www.busythings.co.uk/​
Please do email office@st-james.southwark.sch.uk for my attention if you have any questions at all.
Best regards Miss Barnes
Listen to a story read by David Walliams click here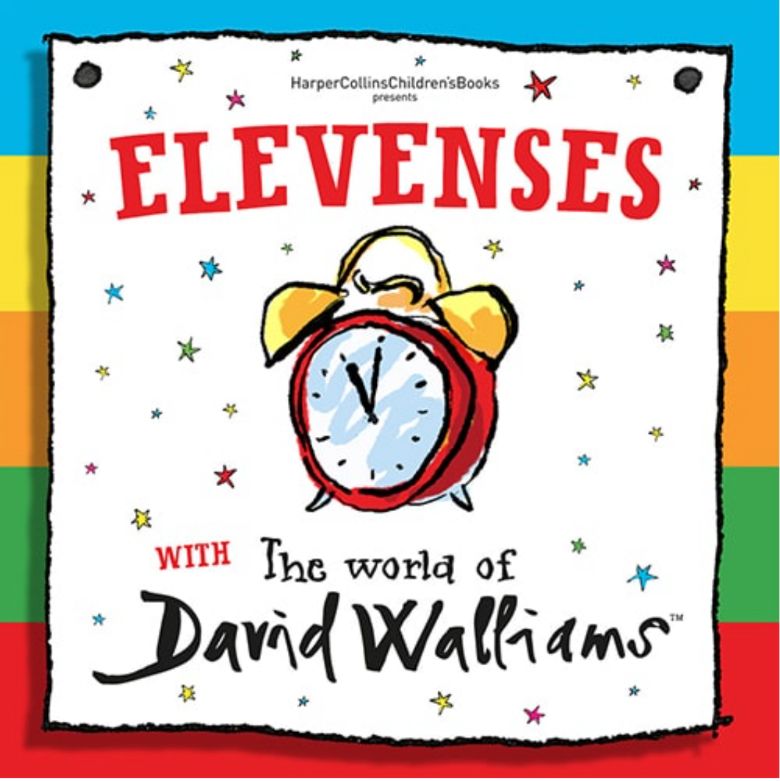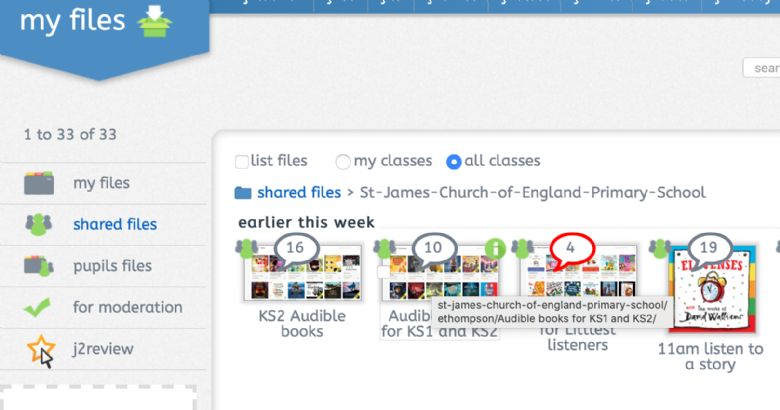 Click here to listen to a range of different stories for our littlest listeners.
Even more stories here so click and listen to a story THEY are ALL FREE.
Home Learning Links
Literacy:
https://www.ictgames.com/mobilePage/literacy.html
https://www.bbc.co.uk/bitesize/subjects/zgkw2hv
https://www.bbc.co.uk/cbeebies/shows/alphablocks
https://www.oxfordowl.co.uk/for-home/find-a-book/library-page/
https://www.storynory.com/archives/
https://www.topmarks.co.uk/english-games/5-7-years/letters-and-sounds
https://www.phonicsplay.co.uk/
Maths:
https://www.mathplayground.com/
https://play.ttrockstars.com/auth/school/student
https://nrich.maths.org/primary
https://www.ictgames.com/mobilePage/index.html
https://www.bbc.co.uk/bitesize/subjects/zjxhfg8
https://www.topmarks.co.uk/maths-games/5-7-years/counting
Science:
https://www.natgeokids.com/uk/
General knowledge and games:
https://www.bbc.co.uk/newsround
https://www.bbc.co.uk/cbeebies/
Useful maths links for home learning:
https://login.mathletics.com/​
https://www.mathplayground.com/
https://play.ttrockstars.com/auth/school/student
https://www.topmarks.co.uk/maths-games/7-11-years/ordering-and-sequencing-numbers
https://nrich.maths.org/primary