Welcome to Reception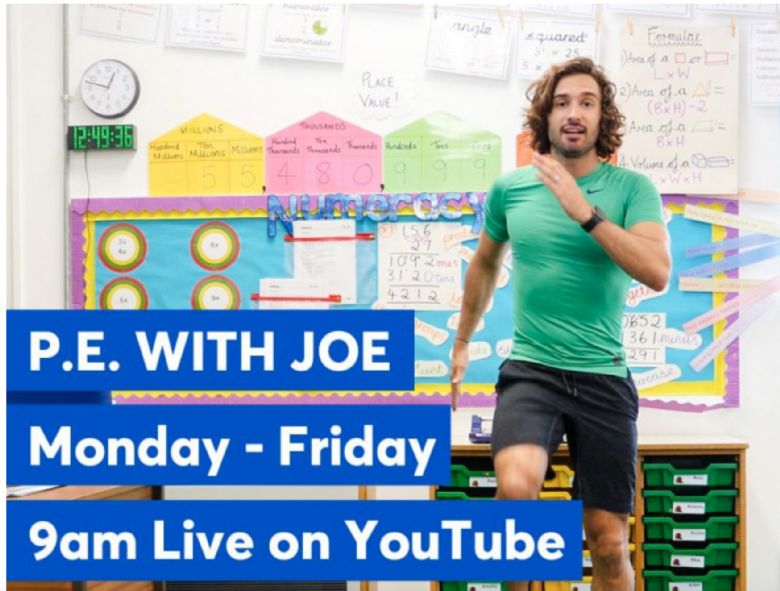 Joe Wicks will guide you through a daily PE lesson at 9am, get involved follow the link: https://youtu.be/6v-a_dpwhro
What are you doing each day? Click here to find out what you and your child could do each day. There is a daily timetable, how to make playdough at home, https://www.youtube.com/watch?v=ustdPWKFqaM song to sing, The Snail in the Whale story. Each day you can follow this early years guide.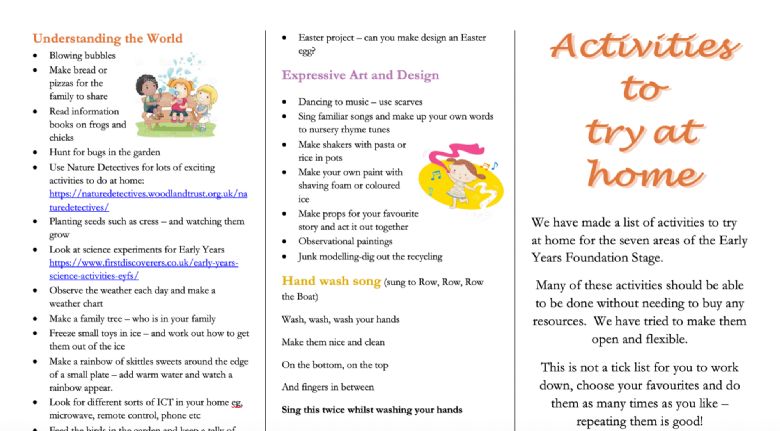 Click on the 'home learning leaflet' at the bottom of the webpage for lots of exciting activities you can do at home linking to the Early Years Curriculum.
Listen to a story read by David Walliams Click here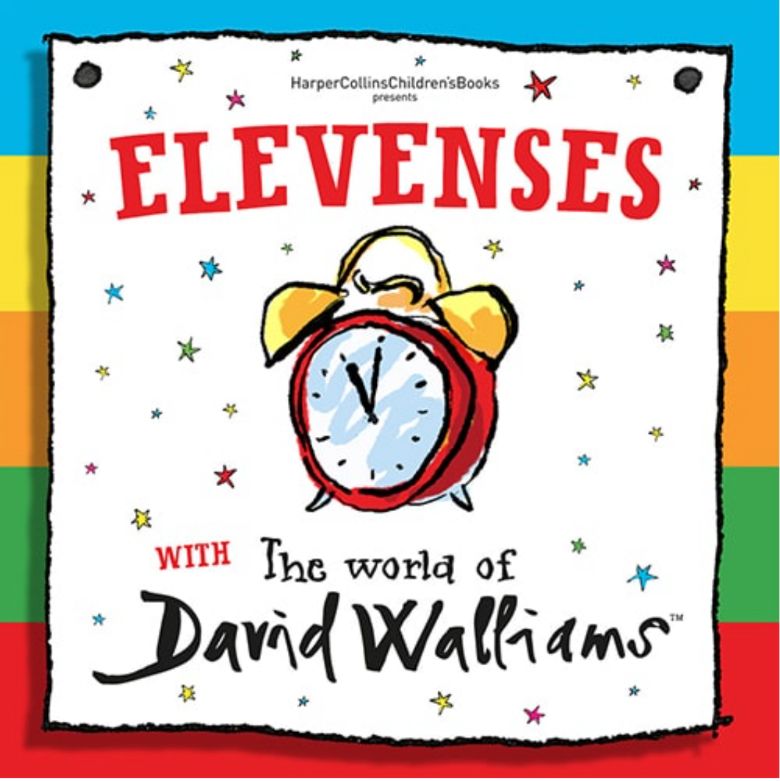 Click here to listen to a story.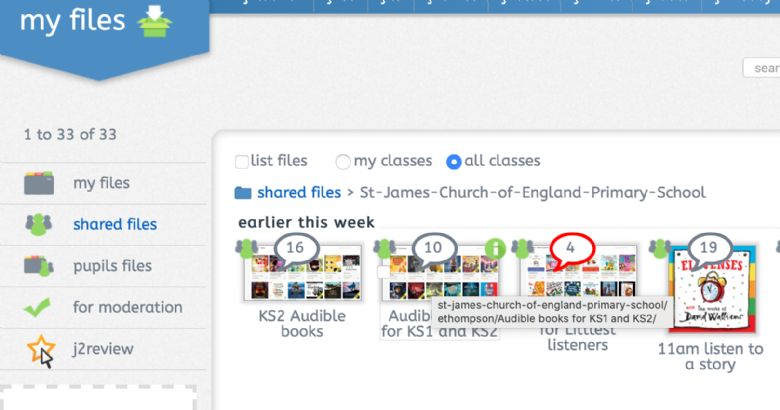 Useful maths links for home learning:
https://login.mathletics.com/​
https://www.mathplayground.com/
https://play.ttrockstars.com/auth/school/student
https://www.topmarks.co.uk/maths-games/7-11-years/ordering-and-sequencing-numbers
https://nrich.maths.org/primary
The link below covers Maths and Literacy. Click on the Reception tab and then on the skill you wish your child to cover.
The link below provides online e-books for your child if you have run out of reading books. Please do continue to encourage your child to read daily.
https://www.oxfordowl.co.uk/for-home/find-a-book/library-page/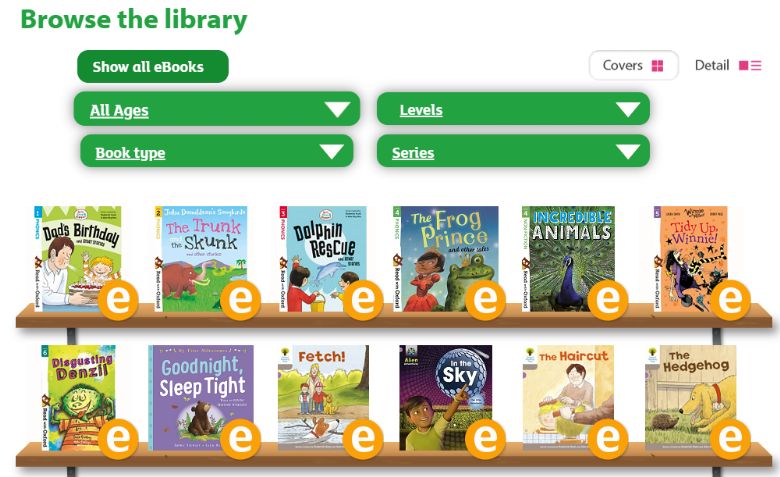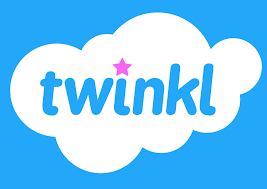 There are SO many amazing resources on Twinkl. Setting this up is really easy to do - go to www.twinkl.co.uk/offer and enter the code UKTWINKLHELPS
The links below provide some home learning packs which are free to download.
https://www.twinkl.co.uk/resource/eyfs-school-closure-home-learning-resource-pack-t-tp-2549362
https://www.twinkl.co.uk/resource/eyfs-nursery-school-closure-home-learning-resource-pack-t-tp-2549365
https://www.twinkl.co.uk/resource/t-tp-1063-free-parents-taster-pack-for-children-aged-from-birth-to-5-years
KEEP scrolling down for more ideas!
Here are some more ideas some linked to our topic, Nature. Each day I will leave suggestions and ideas for you to do with your child, these will include ideas for indoors and outdoors, if you have a garden. These activities will be suitable for all ages, so handy for occupying any older children too. These are just some suggestions and ideas, to help keep your children entertained whilst still learning some key skills.
Hope everyone is safe and well, here are some Friday suggestions, some of these are longer jobs. If you have a garden it could be a weekend project.
Week Commencing 30/3/20
Hope everyone is safe, well and had a good weekend. Here are some ideas for Monday! As promised, this week's focus will be Easter. There will be a range of craft activities and some linked to our Christian values.
Indoor Activities;
Use the Twinkl link above to download loads of Easter fun for kids. they have colouring sheets, cut and stick activities, design your own Easter eggs and cut and spell CVC words.
Easter Cards;
How inventive can you be? The chick one is done by using your child's thumb print and drawing the beaks etc on afterwards. The canvas design is your child's foot prints, great as a keepsake.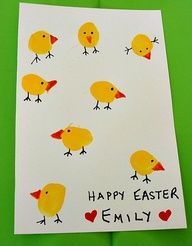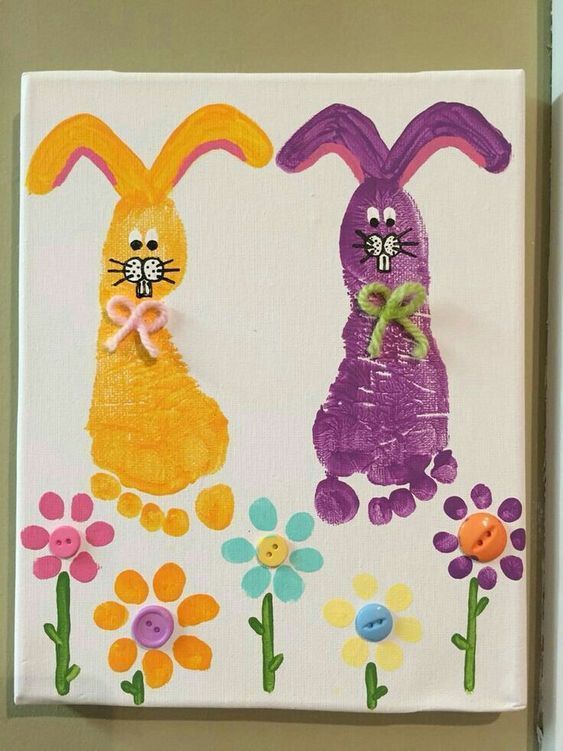 Easter Tree;
Just like a Christmas tree, except it's for Easter. A great project for all the family, looks great and you could even add fairy lights! Could be done indoors or in the garden.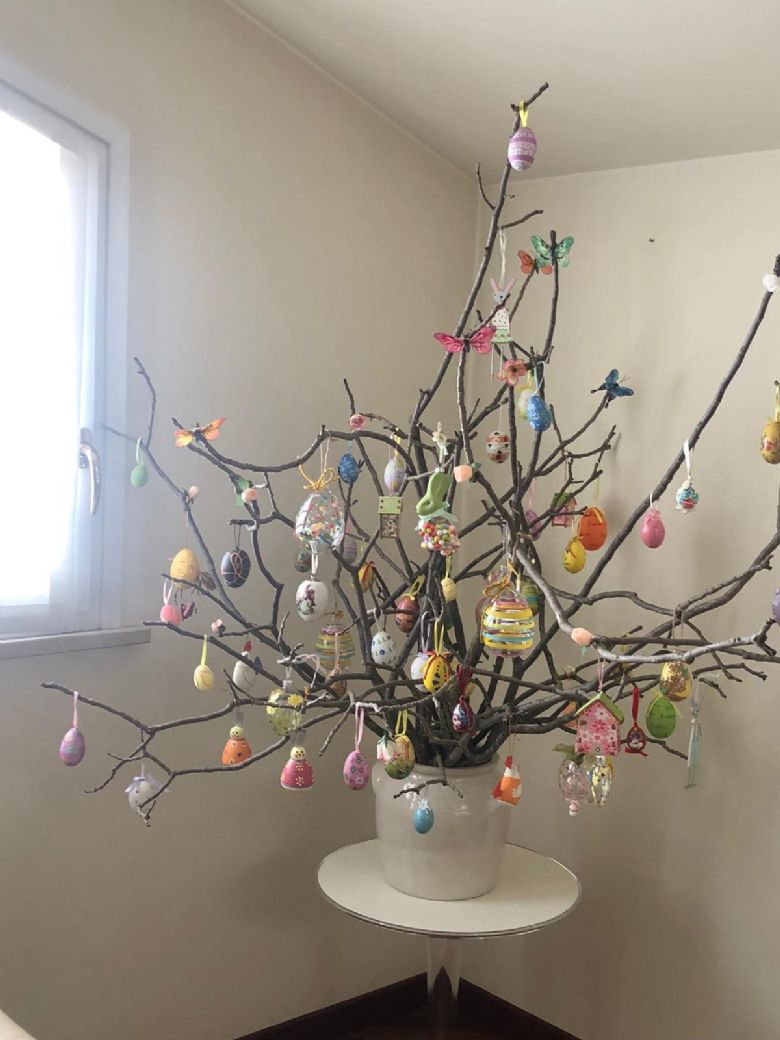 Indoor activities
Egg Carton Spring Flowers
You will need; an old egg box (or 2), paint or felt tips, scissors, straws, or rolled up paper. Could use these to make a 3D Easter card.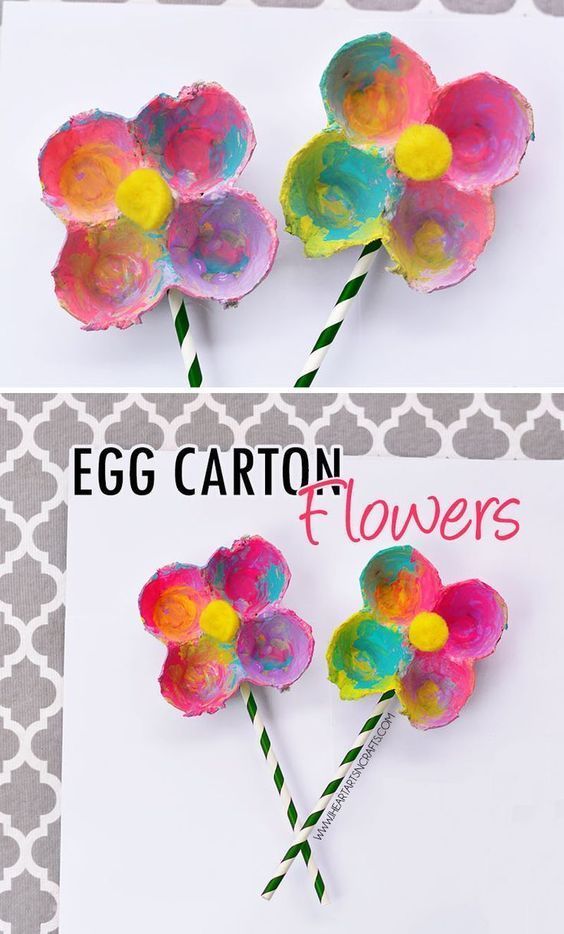 Egg Carton Hanging Spring Art
You will need; old egg cartons, scissors, twine or string, paint or felt tips pens and a large stick.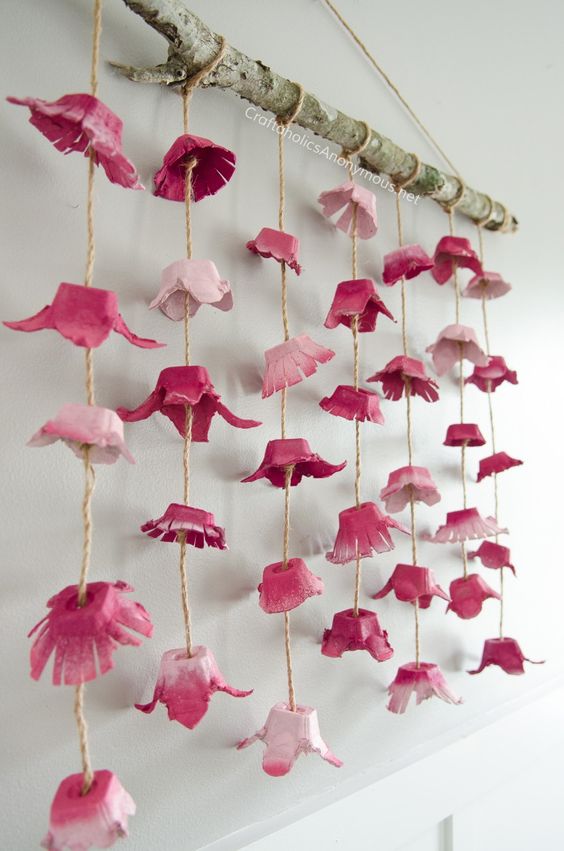 I
Hand Print Easter Prayer
You will need; card or paper, scissors, pens and pencils and a prayer for a loved one. Some children could write their own, or scribe your child's prayer for them. A lovely gift for Easter.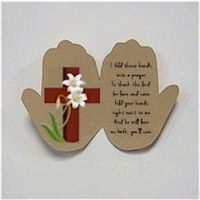 Indoor Activities
Junk Modelling : Raid the recycling bag/bin. Collect a range of boxes, yoghurt pots, straws, egg boxes etc. You will need; scissors, tape or and glue and your imagination. What can you make, a space ship, a puppet, a house?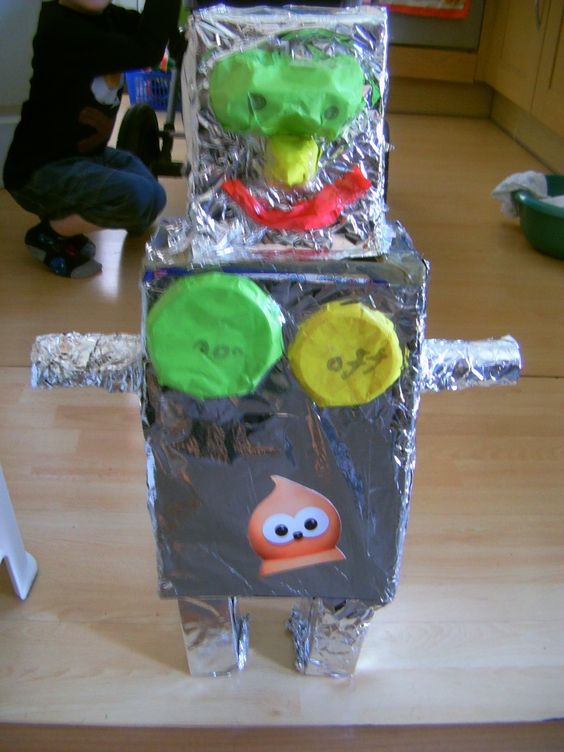 Mirror Symmetry: Maths and they would never know it! Use a piece of scarp paper, draw some shapes and pictures, but only half as below. Ask your child to guess what they think it could be. Show them how to use the mirror to complete the image. Get them to draw some for you!
Garden Activities: The children have been learning about nature. As part of that learning we teach about how we can care for our world and help all living things. Have you ever thought about building a Bug Hotel? It could make a great project for the weekend and beyond.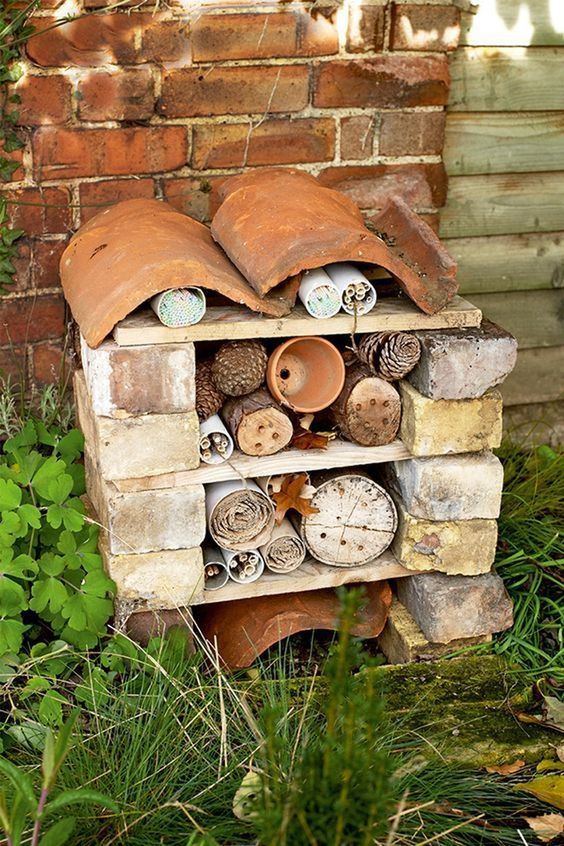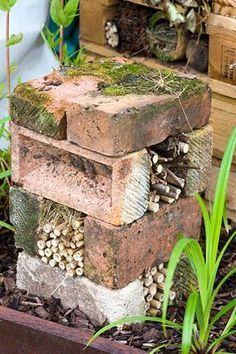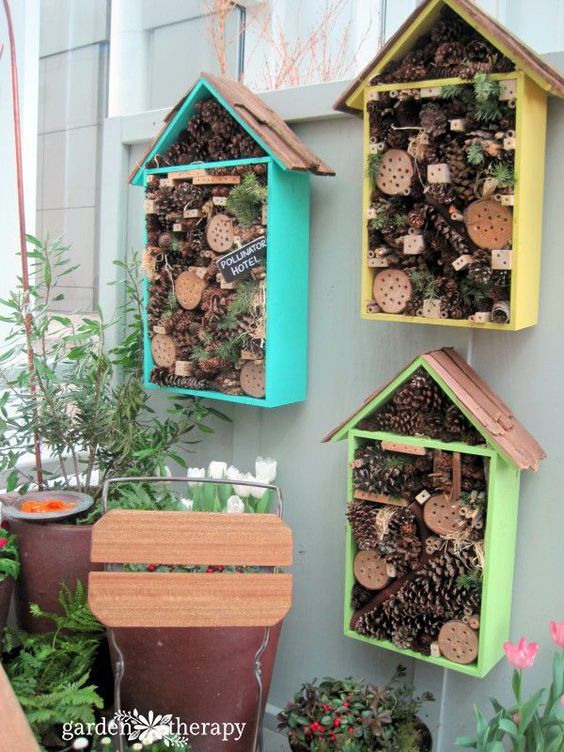 Garden Potions: Set up a potions lab. Use what you have in the garden to mix a potion or make someone special a homemade perfume.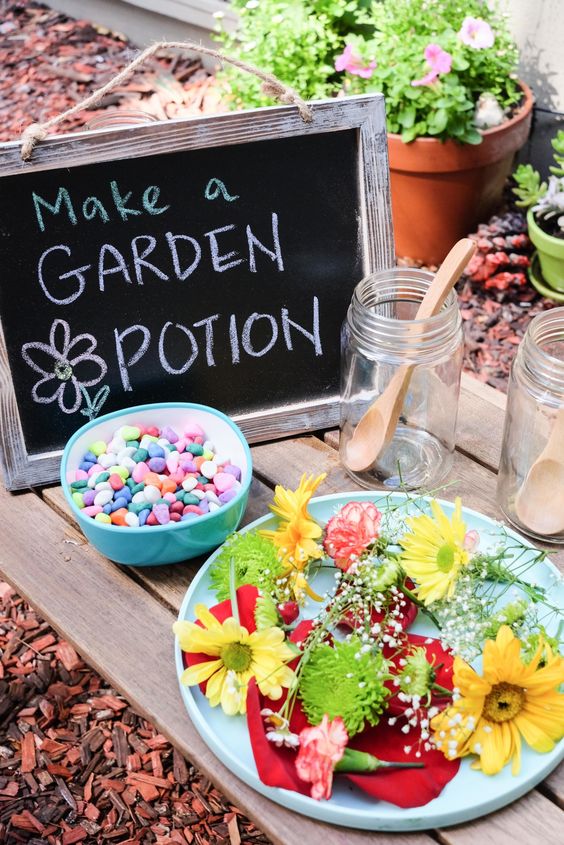 Thursday's suggestions. if you have made some amazing things or have come up with a fantastic game to play indoors and would like to share, please email details to office@st-james.southwark.sch.uk marked for the attention of Miss Jeanette, I will happily upload your suggestions here.
Indoor Activities
Making Shapes: If you collected stones yesterday, use them today to make shapes. Ask your child, can you make a square? Can you make a rectangle? What is different about the two shapes?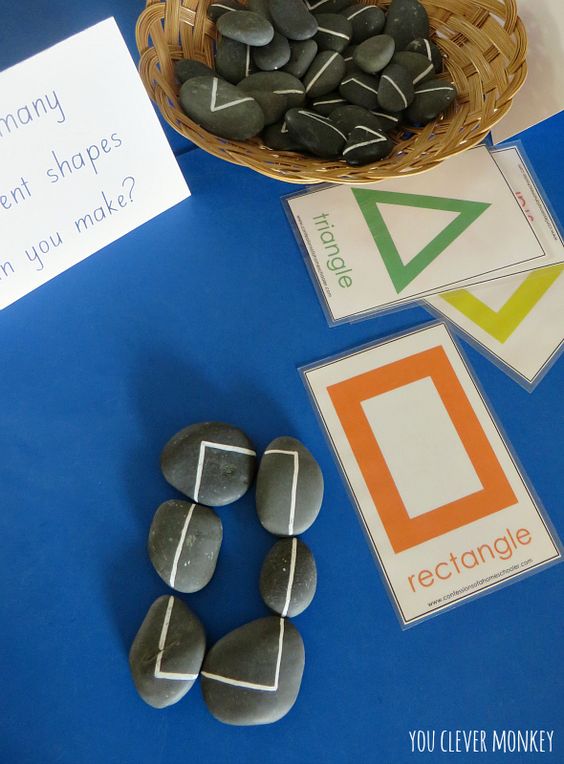 Lego Printing: use you Lego or Duplo blocks to make pictures. Send pictures of your designs to the office email for Miss Jeanette, so we can show off some of your home-learning.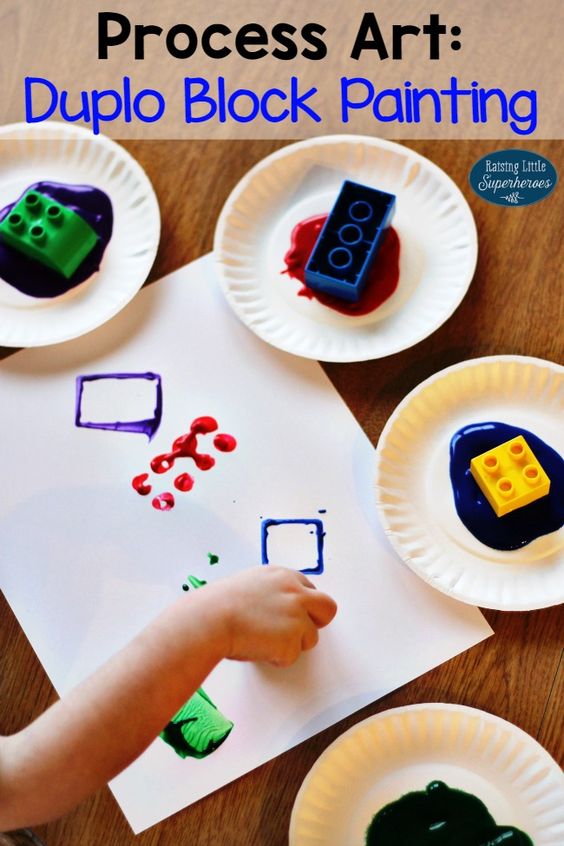 Have you ever made a story sack? Sounds complicated but it's not! Select a book with your child. Collect, make or improvise props for the story. Role-play the story with your child. This is great for literacy skills, speaking, understanding, being imaginative and social skills.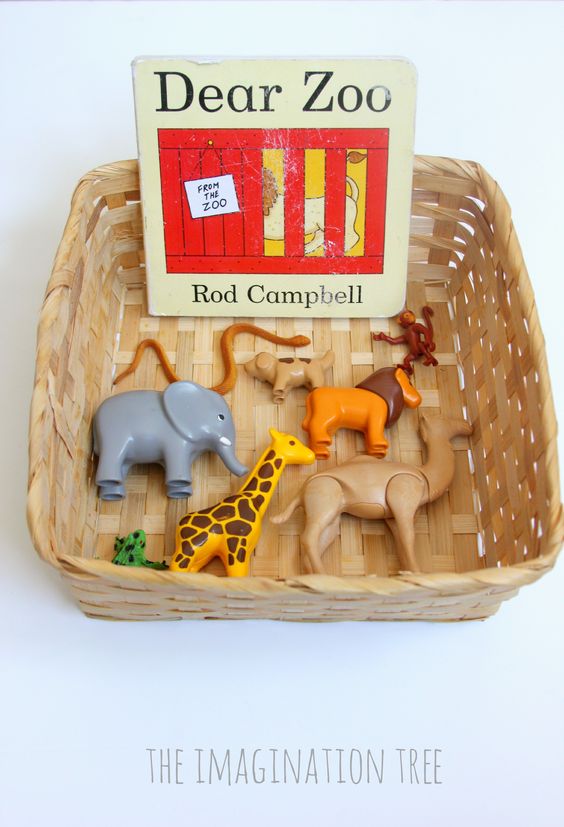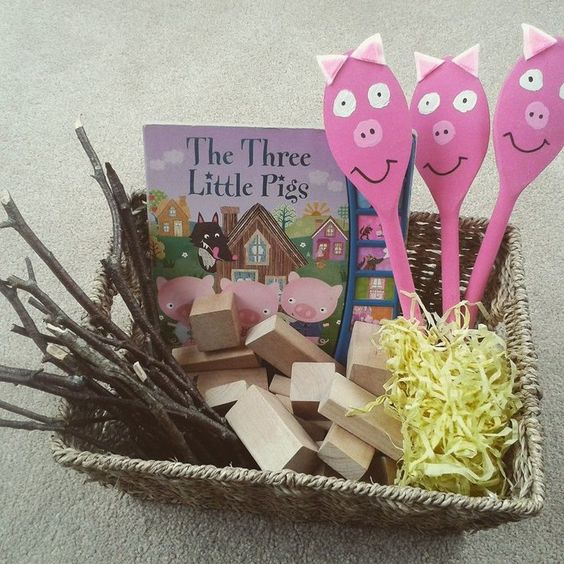 Outdoor/Garden Activities
Make a table of the objects you can find in your garden. Use a tally to record the number of certain objects. What do you have the most/least of?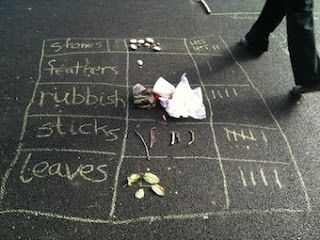 Frozen observational art: use some of the foliage collected from your garden or walks, place it in an empty container (old butter/margarine pots work well) fill with water and freeze. When frozen, display and ask your child/children to draw or paint it.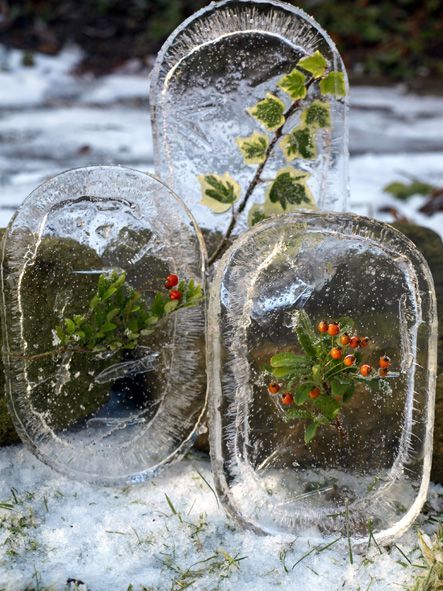 Here are your Wednesday suggestions and ideas. Today I have included some ideas for maths, if you collect stones for this activity, please make sure you keep them for tomorrow's suggestions.
Indoor activities
Homemade Mobiles: Do you have some oranges or lemons that are past their best? This is a great way to use them in a different way. Make your own orange and lemon mobile. You will need: a variety of citrus fruits or just one kind if that's is all that is available. Chopping board, sharp knife, baking tray, used kitchen roll tube and string or twine.
Start by slicing the fruits thinly (about the thickness of a pound coin), place the sliced fruit on the baking tray. Bake in a low oven set to about 150-170°F, Gas mark 2-3. Bake for 3-4 hours, flipping every hour until the fruit is dried, though not completely shrivelled up.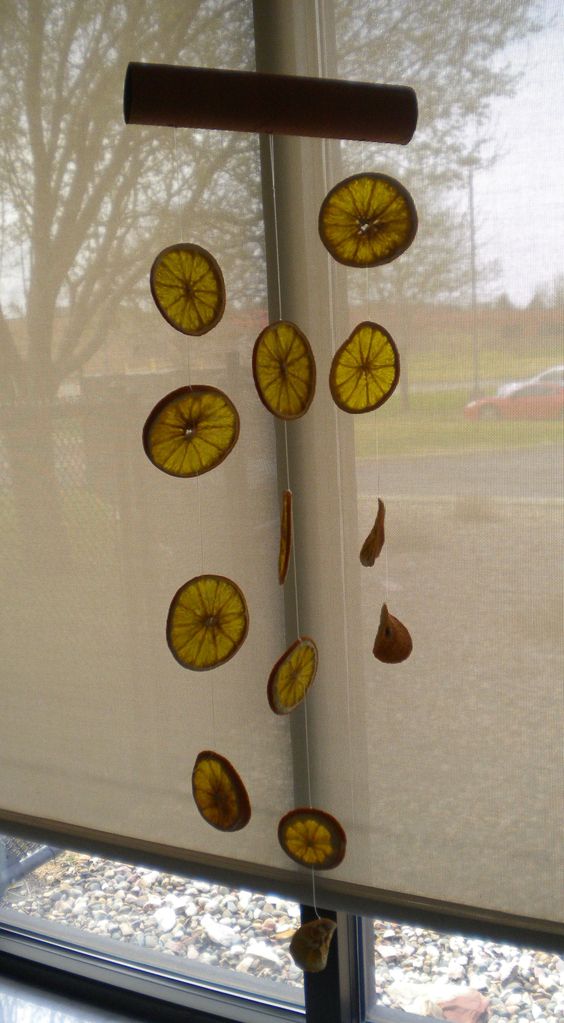 Homemade Paint: have you had a go at making your own paintbrushes? How about making your paint? Follow the simple recipe below. Great fun!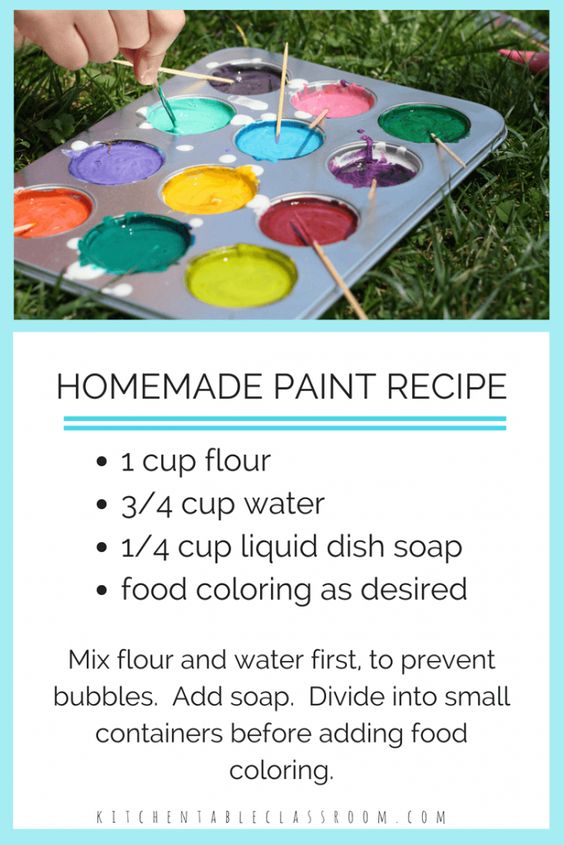 Maths Activity: Collect stones from the garden or while out for your daily walk. You need a range of stones of different sizes. Ask your child/children to order and sort by size. Can you sort the stones into small, medium and large? Don't forget! Keep your stones. If you are not leaving the house at all, you could collect a range of objects from around the home. For example, take the tins of food out of the cupboard and order by size. Can you put them in order smallest to biggest/biggest to smallest?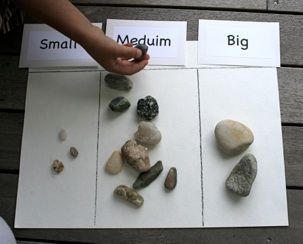 Garden/Outdoor Activities
Natural Bracelets : If you have a garden or go for a local walk as part of your exercise, collect a range of foliage and spring flowers. You will need: card or scrap paper, glue (stick or PVA) and your collected foliage and flowers. Cut the card or paper to size, children then decorate their bracelets with whatever you have to hand.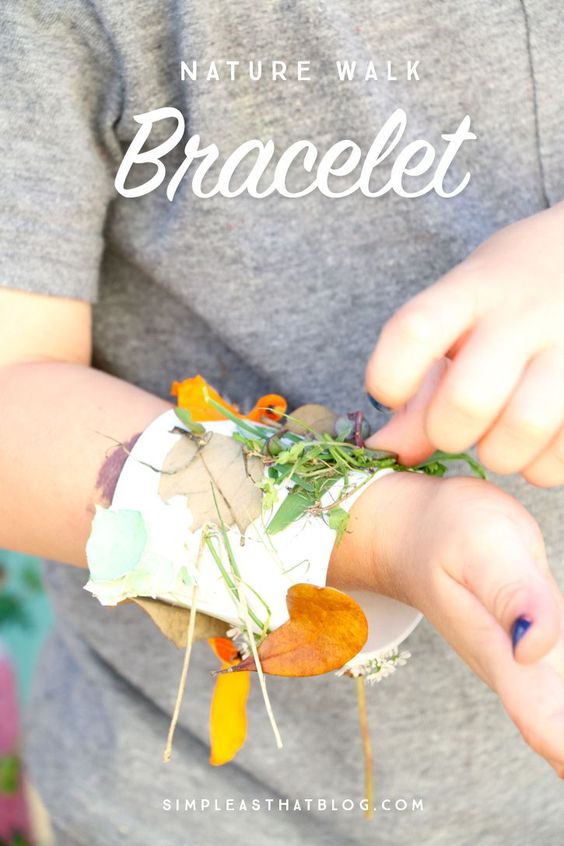 Indoor Activity
Art Tapestry: Use a small square of foil, design a piece of fruit, or a plant and draw or paint it on the foil (felt tips work best). Make several and design a tapestry of art.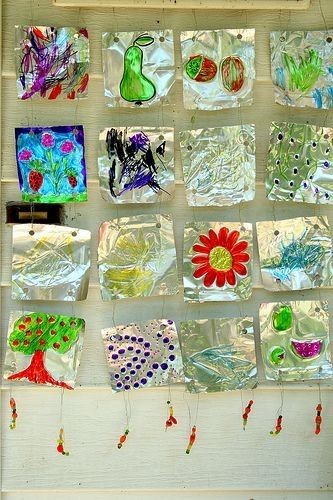 Outdoor activity
Make your own natural paintbrush: Collect sticks and foliage from the garden. Trim and cut to size, use twine or string to fasten your foliage to the stick. Different types of foliage will give different effects.

Our Reception classes this year are R England and R Ireland.
Key information:
P.E:
Reception England have their P.E on Friday Afternoons.
Reception Ireland have their P.E on Friday Mornings.
Homework/Home-school books
The home-school books will be sent each week along with the weekly newsletter. We look forward to seeing all the lovely work the children do at home.