Welcome To Nursery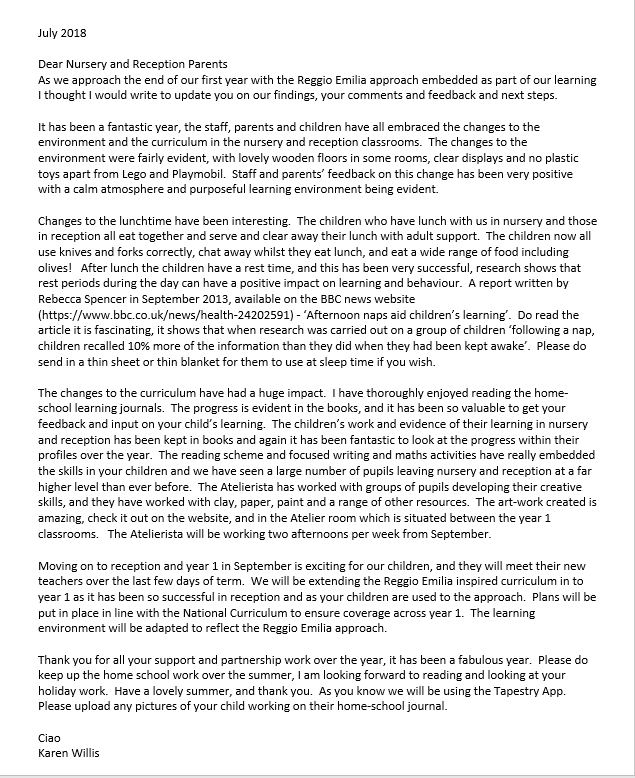 Where can families in Southwark find further information about primary appeals, waiting lists etc. related to their child's offer of a primary school place?

· If families are unable to attend the primary post offer advice session, the school admissions team also hold a weekly drop in surgery every Monday (term time only) from 9.30am to 12.30pm and Wednesday (term time only) from 9.30am to 3pm for residents to access advice and support on general school admission related queries. Families can view the
school admissions drop in surgery
page for further details.
Welcome to our Nursery. There are two nursery rooms named Rome and Venice. The class names are inspired by Italian cities and the 'Reggio Emilia' approach we have adopted. Below are some of our Reggio inspired activities. We explored ramps, using a range of construction materials and natural objects. A glass bead maths provocation, and we used a range of different materials and paint brushes to create our own mini-beasts.
Welcome back! We hope you have all had a great summer. We start our new academic year welcoming back existing children and extending a warm welcome to our new children. Our focus topic will be nature. However, your child's interests will be reflected in general provision. Our first priority will be to settle the children into our nursery so they feel happy and safe. We will begin the term with the book, Who's in my Family? A book all about families and all the different places we live. Children will be making some self-portraits and using junk modelling to build their homes. For the rest of the term, our text focus will be, It Starts with a Seed. A beautifully illustrated book taking children on a journey through the seasons and watch a seed grow and transform into a magnificent tree. They will also be able to learn about animal's habitats and where they make their homes.
Each child will be given a home-school book and a reading folder. You will receive a weekly newsletter with a brief summary of what the children have been doing during the week, as well as some photos of their activities.
Our Topic Books: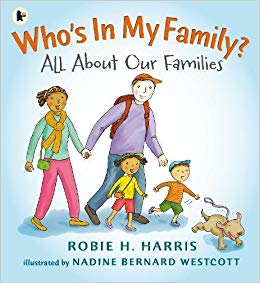 Spare clothes
Please could you supply your child with a spare change of clothes, nursery can be a wet and messy place at times. We do provide overalls but accidents do happen. Please label your child's clothes clearly and place in a named bag. Staff can help with permanent markers etc.
Phonics
We will start the term with phases 1 and 2 phonics sounds. The children will take part in a range of phonic activities, including listening walks. They will learn a letter/sound a week. look out for more details in your newsletters.