KS2 Minecraft Competition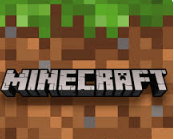 As part of a London competition to come up with redevelopment ideas for Croydon, our school has been given free access to Minecraft Education edition until 23rd June 2023. Each KS2 child has been allocated a logon for this project and many will be working on their entry in school.
If your child wishes to continue their learning at home, they can bring their individual details from school and logon at home, here are all the details you need.
To logon at home for the first time:
Download the Minecraft Education app (it is free).
Browse to aka.ms/designfuturelondonminecraft or use the camera on your device to scan the QR code shown below – this will open a page in your browser and load the templates you need for the competition, then the app will automatically open for you.


Wait for Minecraft to load up and then ask you to:
Sign in
Click Play
Click View My Worlds\+ New World
Click Templates
Click Design Future London\Create World
Each subsequent time you logon, the templates should now be saved, you shouldn't need
to access again via the shortcut, just go straight into the Minecraft Education app and sign in to continue your project.
Competition entries should be submitted by 23rd April 2023. More details about what the competition hosts are looking for, video ideas about Croydon and some of the sustainable designs you could include, can all be accessed at this website:
https://www.london.gov.uk/programmes-strategies/planning/digital-planning/design-future-london
Good Luck!