Art and Design & Technology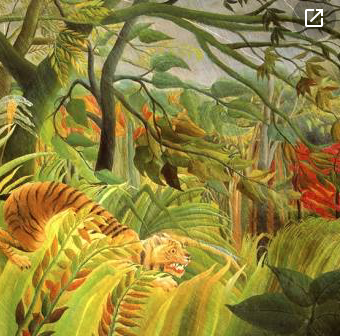 'Tropical Storm' painted by Henri Rousseau,
which hangs in London's National Gallery.

Here are some exciting art resources online for you to explore and some links to projects below.
http://www.primaryresources.co.uk/dandt/dandt.htm​ This one is great as there are a wide range of activities the children can do, such as making food and drink, making musical instruments, making bridges etc.
https://www.stem.org.uk/resources/collection/2891/nuffield-primary-design-and-technology​
http://primarygamesarena.com/Subjects/Design-and-Technology
https://pbskids.org/designsquad/build/
https://www.youtube.com/results?search_query=Arts+for+kids+club video tutorials on how to draw
https://kinderart.com/art-lessons-by-medium/
Wellbeing art activity:
https://www.wwf.org.uk/sites/default/files/2020-11/P2B_WWF_Growth_Art_Room_Pack.pdf?dm_i=38LF,143ZV,3QEFMQ,4AIK4,1
This is an art competition for under 16's, for the UN Climate Change Conference in Glasgow in the autumn:
https://together-for-our-planet.ukcop26.org/creative-earth/?dm_i=38LF,143ZV,3QEFMQ,4AIMD,1​